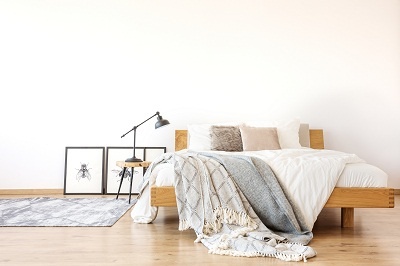 Bed bugs can be a huge nuisance for a homeowner. They spread quickly and can easily hide in your couches, mattresses, chairs, or any nook and cranny left unchecked. However, throwing your infested furniture away isn't your only option. Bed bug heat treatments can easily take care of living bed bugs and their eggs by creating an environment that the insects can't survive in. Commercial bed bug heaters can be costly, but not as costly as replacing all your furniture that could be infected. Here's how to take care of your furniture if you find bed bugs.
Upholstered Furniture
Upholstered furniture, like couches or armchairs can be the most difficult items to save. There are lots of cracks, crevices, and cushioning for the bed bugs to hide in and lay their eggs. One way to take care of this is with steam treatments. Steam treatments can work well on individual pieces of furniture. Bed bugs thrive at room temperature, but heat higher than 120 degrees Fahrenheit will do them in. Steam will kill them and their eggs on contact, but it's not effective at treating a whole room. Bed bug colonies are often hiding in the walls or other hard to reach places. Another option is pesticides. Pesticides can kill bed bugs and help to prevent them in the future. However, they can pose a health hazard to children or to pets.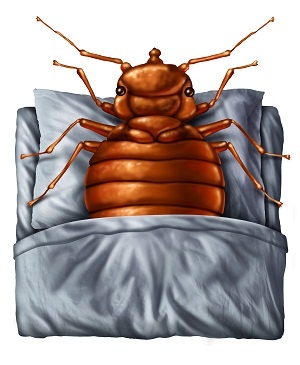 This is why a bed bug heater is the best tool against bed bugs in upholstered furniture. Electric bed bug heaters can take care of a whole room with heat that is harmful to the bed bugs, but not to the homeowner or their possessions. It will kill bed bugs hiding in the upholstered furniture or lingering in the walls. Just remove couch cushions or pillows from the upholstered furniture and let the heat treatment do the job.
Non-Upholstered Furniture
Non-upholstered furniture is much easier to save. It has far less hiding places for bed bugs, but it can still be a problem. A bed bug heater will take care of non-upholstered furniture as well as upholstered furniture, but usually, simpler steps can be taken to non-upholstered furniture. First, dismantle the furniture if you can, by removing drawers, shelves, legs, or any other moveable items. This will make it easier to clean. Then, vacuum the furniture from top to bottom. Make sure to get into every crevice of it. To prevent bed bugs in the future, you can caulk the cracks or use diatomaceous earth.
With the proper tools, any type of furniture can be saved from bed bugs.