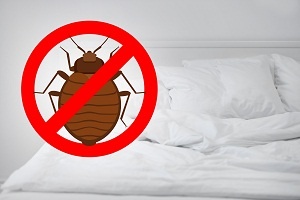 If you own or manage a hotel, then you know how much effort goes into keeping up with maintenance. Some problems can be left for later, but certain ones such as bed bugs, need to be taken care of immediately. If you had a previous encounter with bed bugs, then you know how serious of a problem this can be. For those of you who have not, take our word for it, being prepared and not needing it is a lot better than dealing with an infestation and having no reliable equipment on hand. Just so you know, heat treatment for bed bugs is the most effective way to get rid of them.
Keeping Your Hotel Bed Bug Free
Heat treatment becomes even more crucial when dealing with hotels, since many other methods would cost significantly more. This is because the exterminator would have to cover a large area to make sure the infestation is completely eradicated. You should also be very careful with pesticide. Since a bug infestation rarely stays in one room, chances are you have to treat more than one, or even an entire floor. Using pesticides in several rooms at once can make those rooms hazardous, and thus unavailable for some time. Let's not forget the fact that bed bugs, like many other termites, like to hide in areas of your wall that are very hard to reach using more traditional methods. Aside from being a safer and more convenient method, bed bug heaters are also very thorough when it comes to eliminating infestations. Bed bugs cannot survive temperatures higher than 122 F. This means no matter how well they hide; the heat will still find them. Using heat is the only way to make sure that you prevent the bed bug infestation from reoccurring, since a guest waking up to bed bugs in the middle of the night is the last thing you want.
Getting the Right Bed Bug Equipment
Once you figure out what to do, it's time to act, because an infestation like this can spread at a quicker rate than you can control. If you already know what tools are needed, then all you have to do is find a local pro who can supply you. Thermal Flow Technologies is a company that specializes in heat treatment for bed bugs, so they will have whatever you need. For those of you who are doing this for the first time, you may want to ask for professional assistance. Even the best equipment is only as good as the person who uses it, so make sure that your first try gets the job done. Sometimes, investing a little extra in some expert help can go a long way. On the other hand, if you must do things yourself, the pros at Thermal Flow are always happy to give free advice.